Rule the Road. 
Rent the Bike. 
BIKE RENTAL SEASON -
APR. 1 - OCT. 31

BOOK ONLINE NOW
Renter requirements:
1. Must be 21 years of age or older.
2. Must have a valid motorcycle operator's license.
3. Must have a major credit card (not a debit card).
4. Must wear a helmet - Bring your own or use one of our available half-shell helmets included in your rental.
5. Must possess the skills & knowledge to operate a heavyweight motorcycle.
RENTAL QUESTIONS? Email or call: 317-885-5180

Vacations, reunions, business trips. There's always a reason to rent a Harley. Have the experience of a lifetime.

Southside Harley RENTAL FLEET
Harley-Davidson® Pan America™ 1250 Special
Sport Touring
Harley-Davidson® Heritage Softail® Classic 114
Classic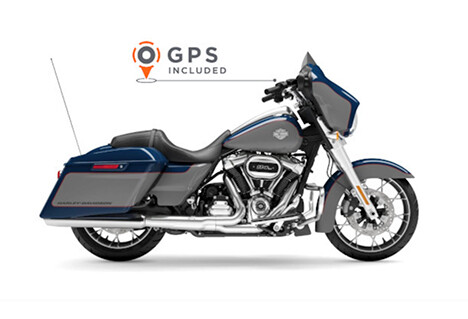 Harley-Davidson® Street Glide® Special
Grand Touring
Harley-Davidson® Road Glide® Special
Grand Touring
H-D® Electra Glide® Ultra Limited - Customized
Grand Touring
Harley-Davidson® Tri Glide® Ultra - Customized
3-wheel